ITALY AT THE UNITED NATIONS.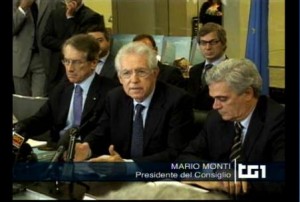 Nato dalla volontà e sinergia di molte persone che hanno contribuito a creare una prestigiosa testimonianza degli sforzi dell'Italia presso le Nazioni Unite, il volume ITALY AT THE UNITED NATIONS – A Legacy of Commitment, realizzato dalla filiera We Made in Italy, è stato presentato il 27 setttembre a New York dal Presidente del Consiglio italiano Mario Monti. Un silenzio attento ed esterrefatto ha fatto da sfondo al making of della Monografia, il video realizzato da videozuma, seguito da un lungo applauso.  "È l'esempio di un'Italia che fa sistema,un successo di chi crede al proprio lavoro e lo fa con responsabilità" ha commentato il Presidente.
Qui si può vedere il video, sfogliare il libro virtuale e conoscere il progetto.